Windows, We Build, We Renew
Certified Company
About Us
Janela Aberta is a benchmark when it comes to quality in its business sector—Aluminium and PVC Window Frames—in the Greater Lisbon area.
We are a dynamic company that focuses on customer care. We provide a personalized consultancy service to help you make your design a reality.
We do so with the help of dedicated professionals who have the experience and technical know-how that can really make the difference to the quality of life and comfort in our customers' homes.
In addition to this human capital, we are continuously searching for new techniques, technological investment, and quality certification, fully aware that we need to keep up with developments in our business.
We strive to demonstrate Quality, Commitment and Trustworthiness in everything we do, and do our best to ensure our customers are happy.
PVC Windows
Aluminium Windows
Conservatories
Blinds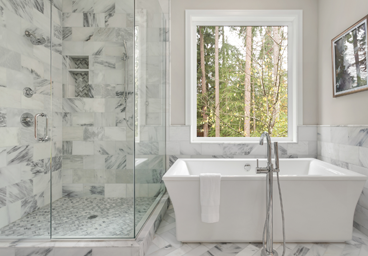 Shower Screens and Trays
Glass Balustrades